Sydney & Melbourne
Looking for the #1 Land Rover Engine Specialist?
Automotive Skills are the Land Rover engine experts in Sydney & Melbourne.
From engine servicing, through to engine refits and reconditioning – when it comes to British Motor vehicles – we are the one stop shop!
Range Rover
Engine Repairs & Servicing Sydney
Automotive Skills are Sydney's Jaguar and Land Rover Engine specialists. Get in touch with our expert team today!
Range Rover
Engine Repairs & Servicing Melbourne
Automotive Skills are Melbourne's Jaguar and
Land Rover engine servicing & engine repair specialists. Contact us to book in your vehicle today!
Welcome to Automotive Skills
The British-made specialist
Range Rover | Land Rover | Jaguar
If you love the beauty, precision and engineering of British motor vehicles, then you have come to the right place. Here at Automotive Skills we specialize in Jaguar engine servicing and Land Rover engine repairs.  We have a team of expert mechanics, ready to service and recondition the engine in your pride and joy!
Land Rover Specialist Engine Mechanic
Automotive Skills specialise in servicing engines in all makes and models of Land Rovers, including the Land Rover Defender, Discovery and Freelander.
Automotive Skills are the one stop shop when it comes to engine servicing and parts for your Range Rover or Land Rover.
Specialist Jaguar Engine Mechanic
With an expert team of specialist Jaguar mechanics – Automotive skills are the go-to team for Jaguar servicing, engine care and after market care.
Make sure your vehicle is in the right hands, with Automotive Skills.
Land Rover Engine Servicing
We offer a range of service options, including log book and premium Land Rover mechanical services.
Land Rover & Jaguar Engine Refits
Ensure your engine works are in the hands of British Automobile experts – Automotive Skills.
Jaguar Engine Servicing & Repairs
Automotive Skills are the Jaguar Engine experts. From repairs, to complete engine refits.
Sydney & Melbourne Land Rover Engine Replacement
We specialise in Land Rover engines.
LAND ROVER & RANGE ROVER
Defender – Discovery Freelander – Range Rover
Latest Land Rover, Range Rover & Jaguar News
Land Rover Engine Servicing Sydney
When dealing with British Motor cars, it's crucial to select a skilled mechanic. Automotive Skills specializes in servicing and repairing a broad range of engines, with a particular emphasis on Land Rover Engine servicing and repairs across a wide range of models.
With our team of experienced & qualified mechanics, you can be assured your vehicle is in good hands.
Land Rover Engine Servicing Melbourne
"When it comes to British motor cars, it's crucial to select a mechanic with specialized expertise – Automotive Skills is a top choice in Melbourne for engine servicing and repairs across a broad range of vehicles, with a particular focus on Land Rover models. Their team of experts possess the necessary skills and knowledge to provide high-quality engine servicing and repairs for Land Rover vehicles, ensuring that your car is in the best possible hands."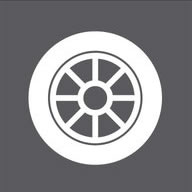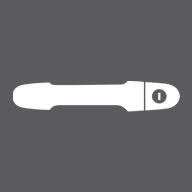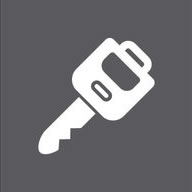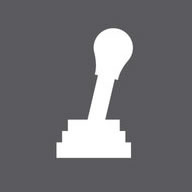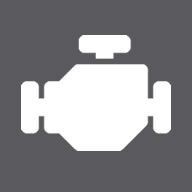 RANGE ROVER AND LAND ROVER ENGINE SPECIALISTS IN MELBOURNE & SYDNEY
British Motor Parts Supplier
Need any Jaguar or Land Rover engine part for a competitive price? We will get it to you!
As specialists in Land Rover & Jaguar engines in Sydney & Melbourne. We can help you find the parts you need with ease. Our friendly, professional staff are available to assist you. In addition to looking after Land Rover and Range Rover models, we can also assist with Jaguar parts. As a Jaguar engine expert, we can also assist in getting your Jaguar back to pristine condition.
Whether you need an item for an early classic or a late luxurious model, we can help. Automotive Skills have established partnerships with reputable suppliers within the UK allowing access to a large range of models and spare parts – we are the one stop shop for Jaguar and Land Rover Spare Parts in Sydney & Melbourne.
With many years of experience, Automotive Skills is a name you can trust. We deliver Australia wide!
Our Satisfied Customers
Our clients return again and again. They love the knowledgeable, friendly staff. The effort to secure the right part and the prompt dispatch.
I was in for my regular service and a few errors on the car were showing (classic RRS). As I was to head away on holidays after the service, Hank and the team took extra care to work through the car and did a fantastic job diagnosing the problems and explaining everything. At the same time they sorted out some extra things for me with other suppliers so the car was set for my trip. The quality of the service, repairs, parts are all great and the communication is better than I have experienced elsewhere. If you have an RR, don't hesitate calling Hank and his team, you'll be well looked after and you'll drive away confident your RR is sorted (well that has been my experience to date.)
Benjamin Lyttle


December 23, 2022
After spending $1000s of dollars trying to repair our Land Rover with the dealership after purchasing it second hand from someone who was less than honest about its condition, we were really happy with the engine replacement Hank did for us. There were still a few issues post replacement but that's Land Rovers unfortunately and Hank and the team addressed the issues without any extra charges! We saved $1000s versus using Land Rover and were really happy the service.
Simon Martin


December 21, 2022
Not having being a customer of Automotive Skills, I dropped in unannounced to explain an issue with the DPF on my car with the intention of booking a time for them to look at it. Without hesitation Hank insisted he look at it right away, hooked up the diagnostic tool and gave me the fault. We booked it in for repair. Later, after a bit more thought I twigged to the fact the issue was related to damage sustained by the exhaust system from a rear end accident I had a couple of months before. Called Hank back to let him know that the panel beater was going to deal with it under warranty. Hank refused any form of compensation for the time he spent helping me and did not begrudge the loss of a $5k job. I can not speak highly enough of his customer focused service and the integrity he demonstrated in his dealings with me.
Sean


November 21, 2022
If you need an engine rebuild for a Range Rover Hank is the guy to contact before committing elsewhere. These guys are Range Rover specialist and they know what they are doing. True professionals and Excellent communication with their clients. I have no hesitation to recommend Skilled Auto to anyone who is after a good reliable service.
chris mehmet


September 22, 2022

Engine Replacement & Refitting Experts.
Contact us today 02 9737 0105 or send an enquiry to info@automotiveskills.net.au