Sydney Land Rover & Jaguar
Engine Servicing | Parts | Engine Repairs
Land Rovers & Jaguars are known for their high performance, high quality finishes and durability. However, like any vehicle, they require an quality mechanic to keep them in good working order – Automotive Skills are the experts when it comes to British Automotive engine servicing & maintenance in Sydney and surrounding areas.
Sydney Land Rover Engine Servicing & Sydney Jaguar Engine Servicing
If you own a Jaguar or Land Rover, using a quality mechanic is vital. Not only can you have peace of mind that your vehicle is safe, reliable, and performing at its best, you know its in the very best of hands with Sydney's Best Land Rover Engine Mechanics. A quality mechanic has the skills and knowledge necessary to diagnose and repair any issues with your engine, whether it's a routine maintenance task or a more complex repair.
At Automotive Skills Sydney, you can rest assured your pride and joy will be treated with the respect it deserves.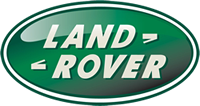 Sydney Land Rover Engine Specialist
Land Rovers are known for their ruggedness, off-road capabilities, and durability, which make them ideal for challenging terrains and harsh environments, or even tackling the mayhem of a Sydney Peak Hour.
Land Rovers have built a strong reputation for being dependable and reliable.
But its also vital you have you engine regularly serviced and maintained by an expert mechanic.
Automotive Skills Sydney are the experts when it comes to Land Rover and Range rover engine repairs and servicing.
Contact us today!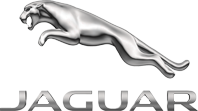 Sydney Jaguar Engine Specialist
Jaguar's are renowned for their powerful engines, agile handling, and excellent driving dynamics.
Jaguars have historically held their value well, making them a good investment for those looking to resell their vehicles in the future.
Both these reasons make it vital you are having your engine regularly and reliably serviced.
Automotive Skills are the best when it comes to Sydney Jaguar servicing & engine repairs.
Get in touch with us today!
Address
Unit 1/28-30 Hampstead Rd,
Auburn NSW 2144
Email
info@automotiveskills.net.au