Land Rover Enthusiasts name their favourite tracks around the world!
Black Bear Pass – Colorado (US)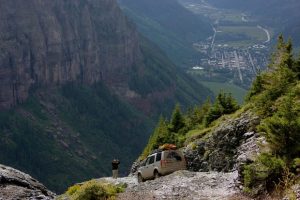 This road is only for the crazy's (but well worth it!). it is HIGHLY recommended that your are a experienced four wheel driver that has a high clearance vehicle. Land Rover owners love this track as it one of the highest mountain roads (12,844ft) in Colorado and offers not only epic mountain views but has several waterfalls along the route. It runs a total of 17km long and is narrow and intense. The road itself is unpaved and often has rock slides (don't try and complete this track when it's wet!) It takes 2 hours to do and make sure you grab a mate in case you run into any issues.
Check out more about this track here
The Rubicon-Trail – Nevada (US)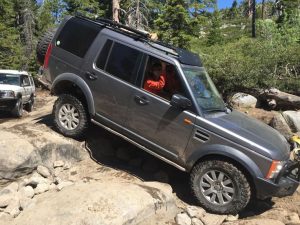 This track could be the most well-known track amongst all 4WD enthusiasts. It hosts a great combination of difficulties and terrines as well as some great camping spots along the way. Most people start the challenge midway at Loon Lake and continue to Lake Tahoe which is about 19km all together and boasts narrow passages, rocky climbs and the occasional mud hole. It's elevations is over 7000ft and offers some pretty amazing views. It also offers some great hiking and fishing spots. If your game enough for your Land Rover to tackle this track make sure it has a high clearance (and again grab a mate!)
Check out more about this track here 
Bala 4×4 – Wales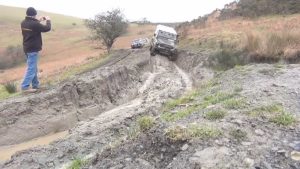 This trail is located in Llandderfel and gives the driver a taste of a few different terrains; steep descents, river crossings and rocky climbs. The views surrounding the majority of the trail is lush green hillsides and the beautiful and serene Bala Lake. It's not rated to hard by our Land Rover enthusiasts but can offer a bit of fun for a day. And if you're wanting more of a "chill" trip then there's companies that will do the hard work for you – sit back, relax and have fun!
Check out more about this track here