Melbourne Land Rover & Jaguar
Servicing | Parts | Repairs | Wrecking
Land Rovers and Jaguars are renowned for their exceptional performance, top-quality finishes, and durability. To keep them running smoothly, regular maintenance and care are essential. For expert British automotive servicing and maintenance in Melbourne and surrounding areas, trust Automotive Skills.
Melbourne Land Rover Servicing & Melbourne Jaguar Servicing
If you happen to be a Jaguar or Land Rover owner, it is crucial to entrust your vehicle to a reliable, qualified & experienced mechanic. By doing so, you can rest assured that your car is safe, reliable, dependable, and running at its optimal capacity, while being handled by the finest Land Rover mechanics in Melbourne. A qualified mechanic possesses the expertise and proficiency to identify and remedy any problems with your vehicle, be it a routine maintenance check or a more intricate repair.
At Automotive Skills Melbourne, you can rest assured your pride and joy will be treated with the respect it deserves.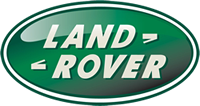 Melbourne Land Rover Specialist
Land Rovers are renowned for their ruggedness, exceptional off-road capabilities, and durability, making them the perfect choice for navigating challenging terrains, harsh environments, and even the chaotic traffic of Melbourne Peak Hour.
With a reputation for dependability and reliability, Land Rovers have become the go-to choice for adventurers and off-road enthusiasts.
However, to ensure your Land Rover operates at peak performance, it's essential to have it regularly serviced and maintained by a certified and experienced mechanic.
That's where Automotive Skills Melbourne comes in. Our team of Land Rover and Range Rover specialists are experts in repairs and servicing, ensuring that your vehicle remains in top condition.
Contact us today to schedule a service appointment and experience the best Land Rover care in Melbourne!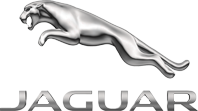 Melbourne Jaguar Specialist
Jaguar's  are widely recognized for their impressive performance, featuring powerful engines, agile handling, and exceptional driving dynamics. Jaguars also have a reputation for retaining their value over time, making them an excellent investment for those considering selling their cars in the future.
To ensure that your Jaguar maintains its performance and resale value, it's crucial to have it serviced regularly and reliably. That's where Automotive Skills comes in – our team is highly experienced in providing top-quality Jaguar servicing and repairs in Melbourne.
If you're looking for a trustworthy and knowledgeable team to take care of your Jaguar, look no further than Automotive Skills.
Contact us today to schedule an appointment and experience the best in Jaguar maintenance and repair services Melbourne has to offer!
Address
32A Adrian Rd, Campbellfield VIC 3061
Email
info@automotiveskills.net.au
Jaguar Servicing | Land Rover Servicing
4 Reasons Why You Should Choose A Reliable Mechanic
Vehicle Safety
A quality mechanic can help keep you and your passengers safe by ensuring that your vehicle is in good working condition. They can identify and repair any potential safety issues, such as worn brakes, faulty steering, or a malfunctioning airbag system.
Preventive maintenance
Regular maintenance can help prevent costly repairs down the road. A quality mechanic can help keep your vehicle running smoothly by performing routine tasks such as oil changes, tire rotations, and brake inspections.
Warranty work
If your vehicle is still under warranty, a quality mechanic can perform any necessary warranty repairs. This can save you money and ensure that your vehicle is repaired correctly.
Resale Value
A well-maintained vehicle can have a higher resale value. By using a quality mechanic for regular maintenance and repairs, you can help ensure that your vehicle is in good condition and will be more attractive to potential buyers.
Melbourne
Land Rover Engines
– Find Out More –
Sydney
Jaguar Engines
– Find Out More –
About Automotive Skills
– Who are we? –