We are the leading Land Rover specialists in Sydney and this is why:
Our whole team stay up to date and educated on any new products and improvements that Land Rover unveil and that's why we are super pumped about the latest from the In-control remote app!
First let's talk about what the in-control app is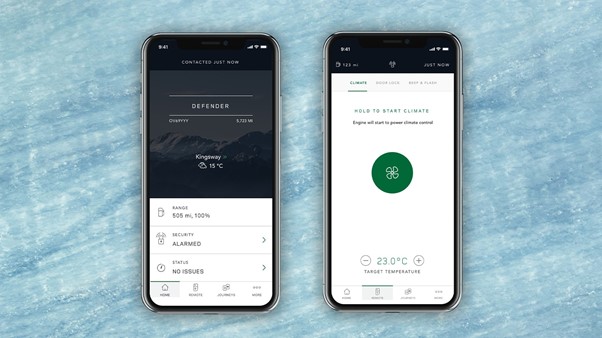 At the heart of the Land Rover in-control there's and Intel multi-core processor with high speed ethernet network controlled through the Touchscreen – just like a tablet! It allows you to use the remote app to check your vehicle from anywhere! From fuel to open windows – there almost nothing this app can't do.
It also has a driver assistance feature that helps you stay safer on all your adventures. It can help you park without leaving a scratch and alert you to hazards, it even detects lapses in driver concentration!
This app is next level when we think about how technology is improving our lives. The app gives you greater control over the cars security and comfort – even when your away from your car.With significant performance improvements, you can quickly check your Land Rover's door, window, bonnet and boot security, and use the 'Beep and Flash' functionality to instantly locate your vehicle. Downloading journey information for business expense reports is fast and easy, and you can set the perfect interior climate of your Land Rover before you even step inside.
With technology continually changing and improving in vehicles it is vital that your car is serviced by a true professional.
So contact us today to find out how our Land Rover Specialists can help you!